Tours and Sightseeing
Surf's up in CA-LI-FOR-NI-A, where anything can happen, and usually does. Where else could movie stars become governors? Come taste the glitz and glamour of the movie industry (At night, it sparkles so much we call it 'tinseltown'). By day, grab your board and hit the waves or just get a nice suntan on Santa Monica beach. Dreamers from all over North America flock to Los Angeles, hoping to be "discovered" and get their fifteen minutes of fame. Catch the excitement while walking the boardwalk of Venice Beach- you might even spot the next movie star! To see where the current movie stars are, famous shopping street Rodeo Drive is the place to be. Right next to the mansions of Beverly Hills, the drive is so convenient for stars to drop $20,000 or more on a new watch. Hold on to your credit card! Our California student vacation packages are the perfect way to see all aspects of the "Golden State".
Up north, you'll find San Francisco, the favorite tourist destination in the Western US. Catch a cable car to Fisherman's Wharf, sample the great ethnic restaurants of the Mission (try a Mexican burrito!) and Chinatown for some fresh Dim Sum (steamed dumplings). From the Ferry Building to the Golden Gate Bridge, or anywhere else in San Francisco, you will find a great spot for pictures that everyone at home will envy.
But a trip to California would not be complete without a stop where Californians go to play- Las Vegas! Like a modern oasis in the desert, the Vegas "Strip" offers outrageously luxurious hotels, towering fountains , and free shows for all! If you like to gamble, you've come to the right place, but for non-gamblers, the shows and shopping keep everybody entertained. In Vegas, you can party all night long!
Every one of these three cities can be a launching pad to see surrounding hotspots.  Laid-back San Diego is less than two hours south of LA, and you can take the trolley all the way to the Mexican border. While up north, escape from the city life of San Francisco to visit Monterey's rugged coast,or go wine tasting in the beautiful Napa Valley. Like even more nature? Hike below towering redwood trees in peaceful Muir Woods or scale the granite cliffs around Yosemite National Park. Even if you don't like the outdoors, you'll love the Grand Canyon, one of the seven natural wonders of the world. Just a day trip from Las Vegas, your visit to the Grand Canyon will be like sitting in the best IMAX theater on the planet- only better!
Packages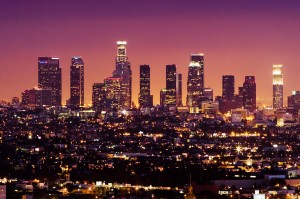 California and Beyond Vacation Package: LAX to SFO
Includes: Los Angeles, Hollywood, Sunset Strip, Grand Canyon, San Francisco, Golden Gate Bridge, Chinatown, Fisherman's Wharf
Price Starting From:
$1489 – Low Season
$1509 – Mid Season
$1689 – High Season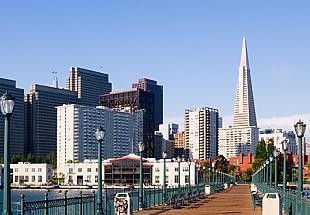 California and Beyond Vacation Package: SFO – LAX
Includes: San Francisco, Golden Gate Bridge, Chinatown, Fisherman's Wharf, Monterey, Carmel, Los Angeles, Hollywood, Sunset Strip, Grand Canyon
Price Starting From
$1689 – Low Season
$1739 – Mid Season
$1879 – High Season