Are you looking for sun and fun adventure during the winter season? Load up on family fun without unloading your wallet! First time visitors to Hawaii and their families will want to keep this travel list handy for free and nearly free things to see and do on the islands of Maui and Oahu, Hawaii.
Free and Nearly Free Activities in Maui
1.   Tide pooling – A wonderful early evening activity – don't forget to bring your camera, as the spectacular sunsets are free, as well!  There are several protected tide pool areas around the island of Maui, including the Wailea area near Ulua Beach.  Take a flashlight and water shoes and prepare to find anemone, brittle stars, crabs, eels, sea cucumbers, shrimp and maybe even a baby octopus!
2.   Hiking – Maui is blessed with many hiking trails that run the gamut from highly advanced to easy, family-friendly strolls.  A favorite hike through Ko'olau Forest Reserve starts in a bamboo forest and over the course of a few miles, you'll find yourself crawling over rocks, crossing streams and swinging from vines.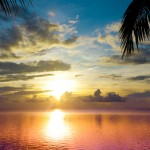 3.   Take in a sunset – Sunset viewing is a time of gathering with family (ohana) and friends (hoaloha) to toast the close of a day. Maui's colorful sunsets are best viewed from the south side of the island, including parks such as Kamaole III.  Residents and visitors gather on the grassy knoll and watch for the infamous green flash!
4.   First Friday – As part of the revitalization of Wailuku Town, First Friday, held the first Friday of each month, is a street festival with live music, a beer garden, local crafts and food. The banana lumpia is not to be missed!
5.   Eco-adventures – Voluntourism, as it's been coined, offers not only free fun for the family but a sense of fulfillment and a greater understanding of the island.  Visitors may work as a farm hand on an organic farm in Kula, collect invasive species at the top of a volcano, or assist in reconstructing an ancient fishpond. You won't get paid for your work, but the memories are priceless. For more information, check out gohawaii.com.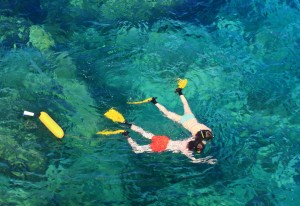 6.   Snorkeling and scuba diving activities right off Maui's shores – this counts as FREE only if you happen to have the equipment. However, I think it's good to note that you don't have to pay a lot of money for a boat dive when shore dives are easily accessible.
7.   Whale watching during the season (December- March) – the Maalaea area is best for viewing whales. They have pullouts for whale watching along Honoapiilani Road.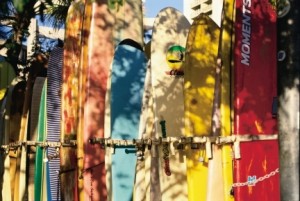 8.   Hookipa Lookout – It's free to watch top windsurfers, surfers, and kiteboarders take on strong winds/waves.  (Near Mama's Fish House)
9.   The Boo Boo Zoo – or East Maui Animal Refuge – you have to call in advance and they ask for donations but it's free. The Boo Boo Zoo is a sanctuary for injured and orphaned animals.
10.   Some resorts offer Outrigger Canoe paddling – such as Fairmont Kea Lani and Four Seasons Maui –  free for guests. Makena Beach Resort charges $30 for 1 hour excursions.
Free and Nearly Free Activities in Oahu
Oahu is an affordable, family-friendly tropical destination with hundreds of exciting things to do, see and experience for FREE or for less than $10 per person. Visit Oahu and discover the energizing sights, sounds, art, culture, history, nature, and adventure of the island.
1.   Visit the Hyatt Regency Waikiki Resort & Spa on any Friday to experience its weekly "Aloha Friday" Polynesian show featuring Tahitian drummers, hula dancers, lei making, and music.
2.   Stop in at the lei stands that line Maunakea Street in Honolulu's Chinatown and see firsthand how these intricate lei are created.
3.   On the first Friday of every month, art galleries in downtown Honolulu open their doors from 5-9 p.m. at no charge. This event is popular with art enthusiasts of all ages.
4.   Walk the booths at the Aloha Stadium Swap Meet for affordable made-in-Hawai'i souvenirs on Wednesdays and Saturdays from 6 a.m.-3 p.m.
5.   Enjoy locally-grown produce and meats, fragrant flowers and tasty treats at the Kapiolani Community College Farmers' Market on Saturday mornings.
6.   Watch the fireworks explode on Friday evenings in remembrance and celebration of King Kalakaua's Jubilee at Hilton Hawaiian Village.
7.   Drive to the North Shore for Matsumoto's famous shave ice, a Kua Aina hamburger and garlic shrimp from a roadside shrimp truck.
8.   View the work of local artisans at the Art on the Zoo Fence along the fence of the Honolulu Zoo.
9.   Visit Ward Warehouse for free hula lessons on Thursdays, country line dance classes on Tuesdays and live Hawaiian music every first Sunday of the month. While there, check out Ward Centers' locally-owned boutiques for affordable Hawaii souvenirs.
10.   Meet Hawaii's local fishermen at the early morning Honolulu Fish Auction at Pier 38, where the fresh catch is displayed and auctioned off to island chefs and merchants daily at 5 a.m.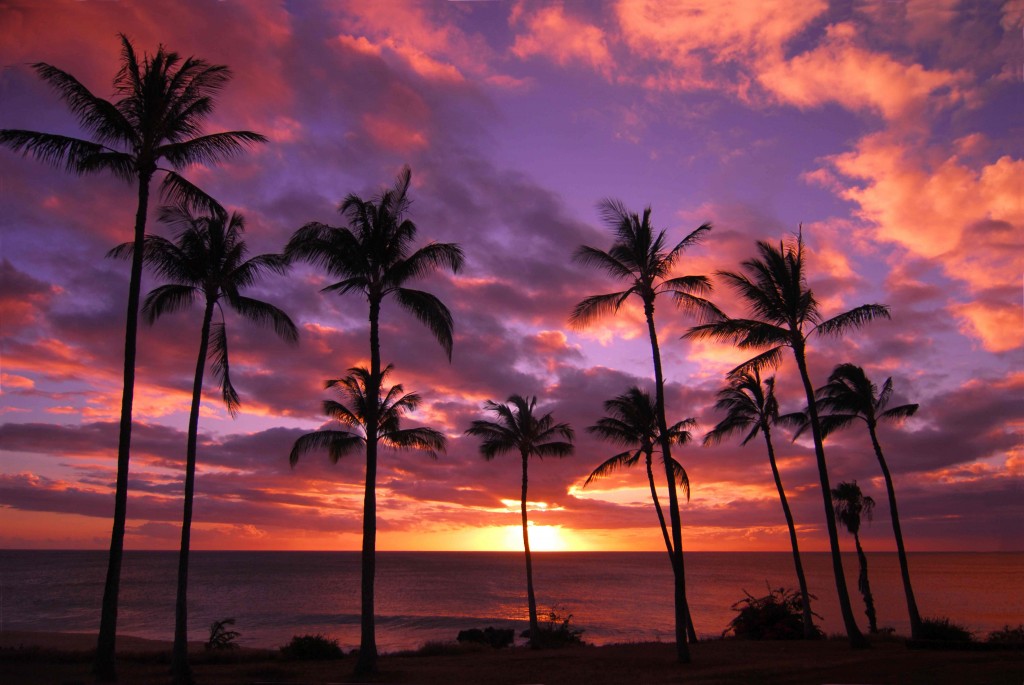 For more information:
Maui Visitors Bureau – Information on sights, activities, events, accommodations and more.
Oahu Visitors Bureau – Information on how to plan your trip to Honolulu and the island of Oahu.
California Tours Hawaii Vacation Packages – California Tours can arrange flights and hotel accommodations in Honolulu and Maui, as well as the Big Island!
About the Author:
Nancy Brown is a lover of all things travel-related.  She has combined her passion for travel with her professional writing career. Aside from writing for California Tours, Nancy has her own travel blog, www.Nancydbrown.com and writes the "What a Trip" newspaper column for the Contra Costa Times Lamorinda Sun, a publication of Media News Group.  She is the Lodging Editor for Uptake.com and the on-line Travel Editor for Diablo magazine.  Horse lovers will find her on the Writing Horseback blog.